Number of hours

Lectures

15.0

Projects

-

Tutorials

16.5

Internship

-

Laboratory works

6.0

Written tests

-
Goal(s)
At the end of the course, students will be able to analyze an Automated System of Production (ASP), to program Programmable Logic Controllers (PLC) while respecting specifications established.
Responsible(s)
Nicolas CHARROUD
Content(s)
Automated System of Production (ASP)
Control parts (Programmable Logic Controller) and Operative parts (pneumatic system)
Grafcet rules and basis of programming
Start and stop modes
Advanced programming technics
Prerequisites
N/A
Test
CC = Continuous assesment
E1 = Exam with a duration of 1:45
Additional Information
Course ID : 1AMAC102
Course language(s):

You can find this course among all other courses.
Bibliography
Du Grafcet aux Réseaux de Pétri (R. david, H. Alla, Hermès 1994).
Introduction aux automatismes industriels (Y. Lecourbier, Masson, 1985).
Le GRAFCET - AFCET ADEPA (N. Bouteille, P. Brard, G. Colombari, N. Cotaina, D. Richet, Cepaduès éditions 1995)
What is a grande école ?
French engineering curriculum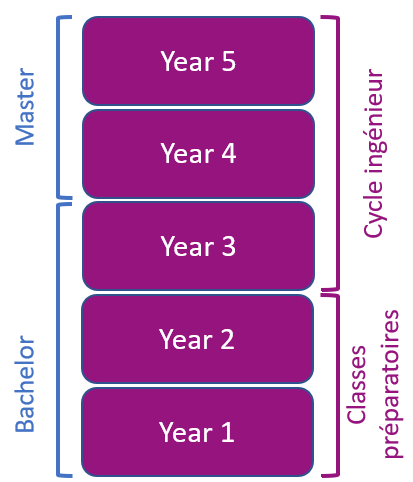 Version française