Number of hours

Lectures

27.0

Tutorials

18.0

Laboratory works

9.0
Goal(s)
Skills to know at the end of the class:
Basic understanding of signal theory and signal processing
Ability to design and to characterize linear time invariant systems and continuous and discreet signals
Ability to implement basic methods of processing like spectral analysis, sampling, filtering, correlation.
Contact
Romain SIRAGUSA
Content(s)
Chapters
1. Introduction to signal processing
Issues, signals classification, practical examples of signal processing
2. Continuous deterministic signals
Time representation and frequency representation
Fourier transform and Fourier series
3. Filtering and spectrum analysis
Convolution and correlation operators
Energy aspects and Parseval theorem
Frequency filters and apodization
4. Sampling
Shannon theorem
Limits in practice and anti-aliasing filter
5. Discrete deterministic signals
Basic transforms: Tz, dFT, DFT, FFT
Convolution and correlation in discrete time
6. Introduction to digital filtering
Finite impulse filters (FIR)
Infinite impulse filters (IIR)
Laboratory
Session 1: Introduction to Matlab/Simulink
Session 2: Spectrum observation
Session 3: Introduction to digital filters
Prerequisites
Mathematics and probability (degree level)
Test
Exam procedures : calculators "type collège" allowed only, no documents
CC : mark or mean of the written test(s) 1h45
TP : practical work exam
E1 : final exam session 1, written work
---
E2 : exam session 2, 1 written work or half an hour oral exam
Additional Information
Curriculum
->
Network and computer science
->Semester 1
Curriculum
->
EIS
->Semester 1
Bibliography
Bellanger - Traitement numérique du signal - Dunod
Charbit - Eléments de théorie du signal : les signaux aléatoires - Ellipses
De Coulon - Traitement et théorie des signaux - Presses polytechniques romandes
Delmas - Eléments de théorie du signal : les signaux déterministes - Ellipses
Duroc - L'essentiel en théorie et traitement du signal - Ellipses
Max & Lacoume - Méthodes et techniques de traitement du signal - Dunod
Olivier Rioul - Théorie des probabilités - Hermés
French State controlled diploma conferring a Master's degree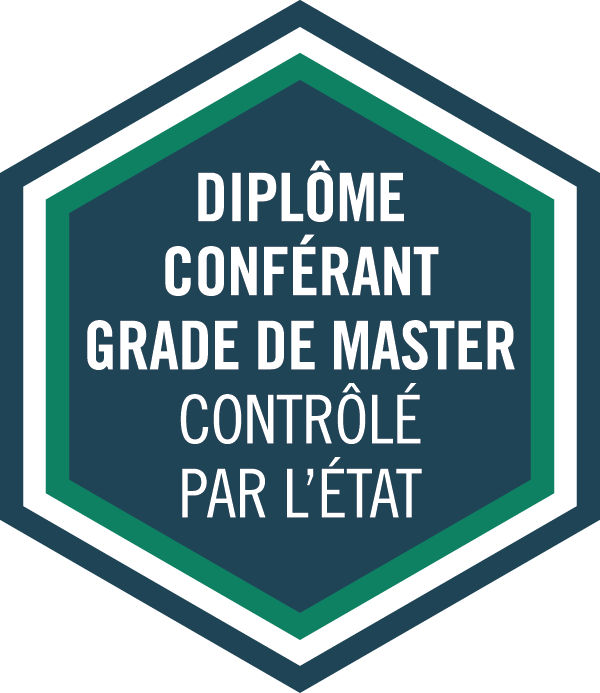 What is a grande école ?
French engineering curriculum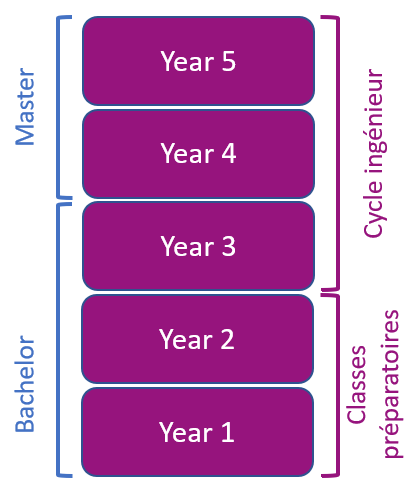 Version française